Introduction to Medical Gas Systems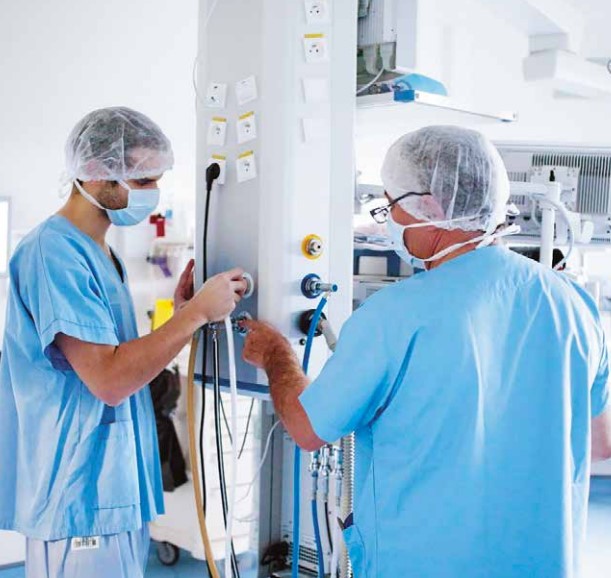 Learning outcomes
The trained person will be able to:
Define role of medical gases as medicine in hospitals.
Deliver medical gases to patients.
Distinguish terminal units of medical gases, identify different cylinders by shape, size, and name.
Practically use medical gas equipment, flow meters, cylinders, gas outlets, hoses, suction units etc.
Connecting medical gas equipment to terminal unit.
Preparing medical gas cylinder for use, connect to equipment & remove cylinder from equipment.
Identify faulty medical gas equipment & cylinders.
Emergency actions related to alarm systems & medical gases leakage.
Using shut off valves (AVSUs).
Take precaution prior to ensure patient and staff safety.
Reading medical gas alarm indication.
Know about working of manifold systems, medical vacuum, VIE system, medical air system, AGSS plant.
Successfully monitor the manifold systems, vacuum system, VIE system, medical air system operations and working.