---
---
We have a nationwide presence through our operations in all the major industrial centres of Pakistan.
Pakistan Oxygen Limited (formerly Linde Pakistan Limited) specialises in both pipeline and on-site gas supply through the installation of dedicated plants at customer sites, owned and operated by Pakistan Oxygen Limited .
Our supply schemes are designed to provide the most effective and efficient gas supply service to meet the unique requirements of our customers. We also have the widest range of bulk and compressed gas product lines.
Corporate Head Office
Address:
P.O. Box 4845, Dockyard Road, West Wharf, Karachi
Phone Number:
+92.21.3231-3361-9 (9 Lines)
Fax:
+92.21.3231-2968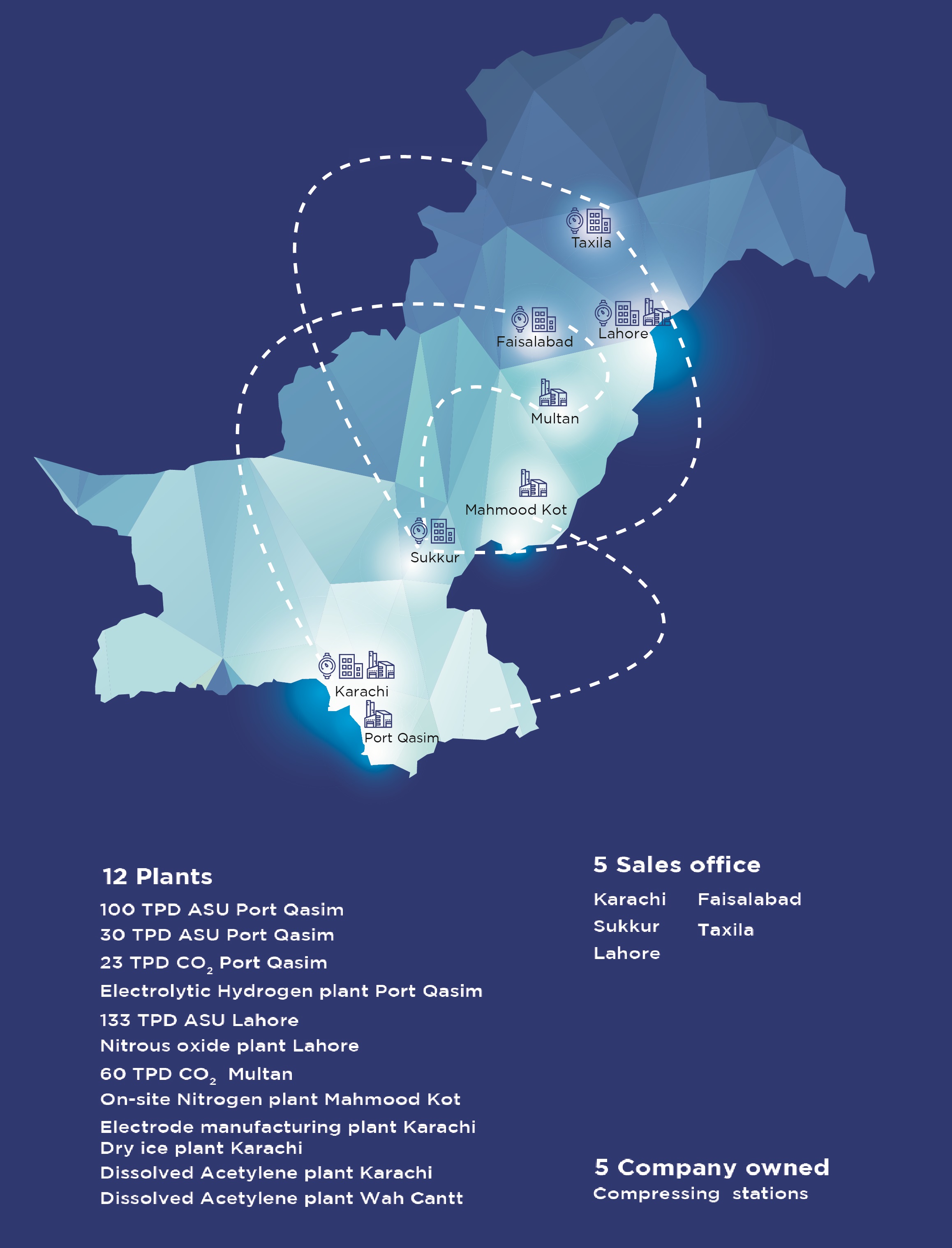 Lahore - ASU Plant & Nitrous Oxide Plant
Lahore – ASU Plant & Nitrous Oxide Plant
P.O.Box 205, Shalamar Link Road, Moghalpura
Phones: +92.42.36824091 (4 Lines)
Fax: +92.42.36817573
Lahore - ASU Plant
Plot no. 705, Raiwind Road, Sundar Industrial Estate
Phone:+92.42.37079230
Multan - Carbon Dioxide Plant
Adjacent to PFL Khanewal Road,Khanewal
Phones: +92.61.65622012 (2 Lines)
Fax: +92.61.6778401
Mehmood Kot - Nitrogen Plant
Adjacent to PARCO Mid Country Refinery,
Mehmood Kot
Qasba Gujrat, Muzaffargarh
Phones: +92.66.2290751 & 22904845 (2 Lines)
Fax: +92.66.2290752
Taxila - ASU Plant
Adjacent to HMC – 2
Phones: +92.51.45607015 (5 lines)
Fax: 051-4560700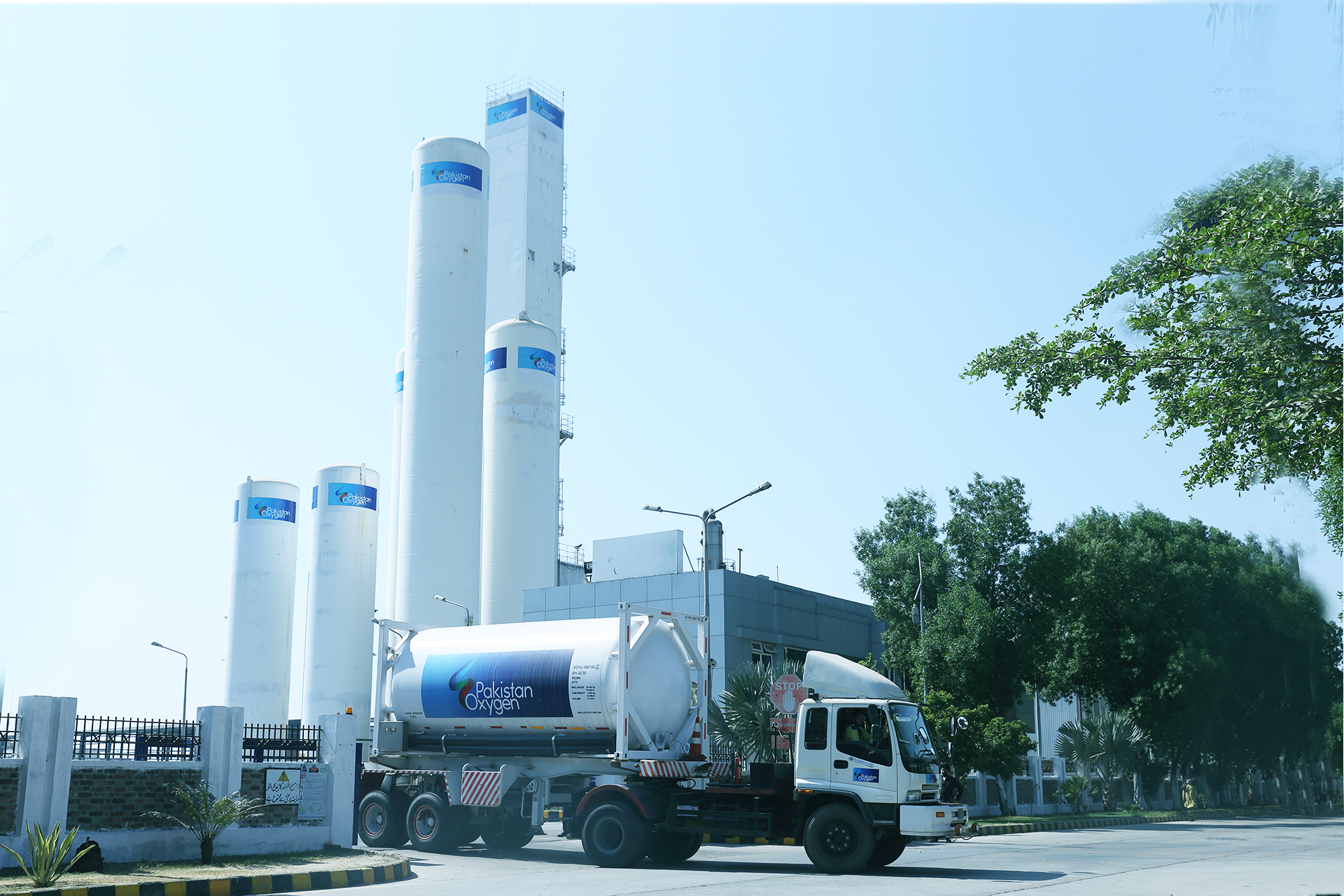 Faisalabad - Sales Depot
5km, Daewoo Road
Near WASA Work station
Phones: +92.41.8812400, 8812500 (2 Lines)
Wah Cantonment - Acetylene Plant
Kabul Road
Phones: +92.51.4545359
Hasan Abdal - Hydrogen Plant
Adjacent to Air Weapon Complex, Abbotabad Road
Phones: +92.572.520017 (Ext. 104) & 522428 (Ext. 104)
Karachi - Nitrous Oxide Plant, Acetylene Plant & Specialty Gases
P.O. Box 4845, Dockyard Road, West Wharf, Karachi
Phone: +92.21.32313361 (9 Lines)
Fax: +92.21.32312968
Port Bin Qasim - ASU Plant, Hydrogen Plant, Carbon Dioxide Plant
Plot EZ/1/P-5 (SP-1), Eastern Zone
Phone: +92.21.34750416 (7 Lines)
Fax: +92.21.34750418
Sukkur - Sales Depot
Near Madina Marble Factory Plot no: B91 Site area
Opposite Labour Colony
Phone: 071-56308711